Embroidery
Trust A Branding Specialist for Embroidery in NZ
Part of your branding strategy would include having to brand your apparel and promotional items, ensure that you trust branding gurus to handle the job and avoid any disappointment. Why would you prefer to opt for embroidery in NZ, rather than screen printing or screen printing transfer? We provide all these services as well as digital printing and signage. Have a look at the benefits of each method before you make your decision.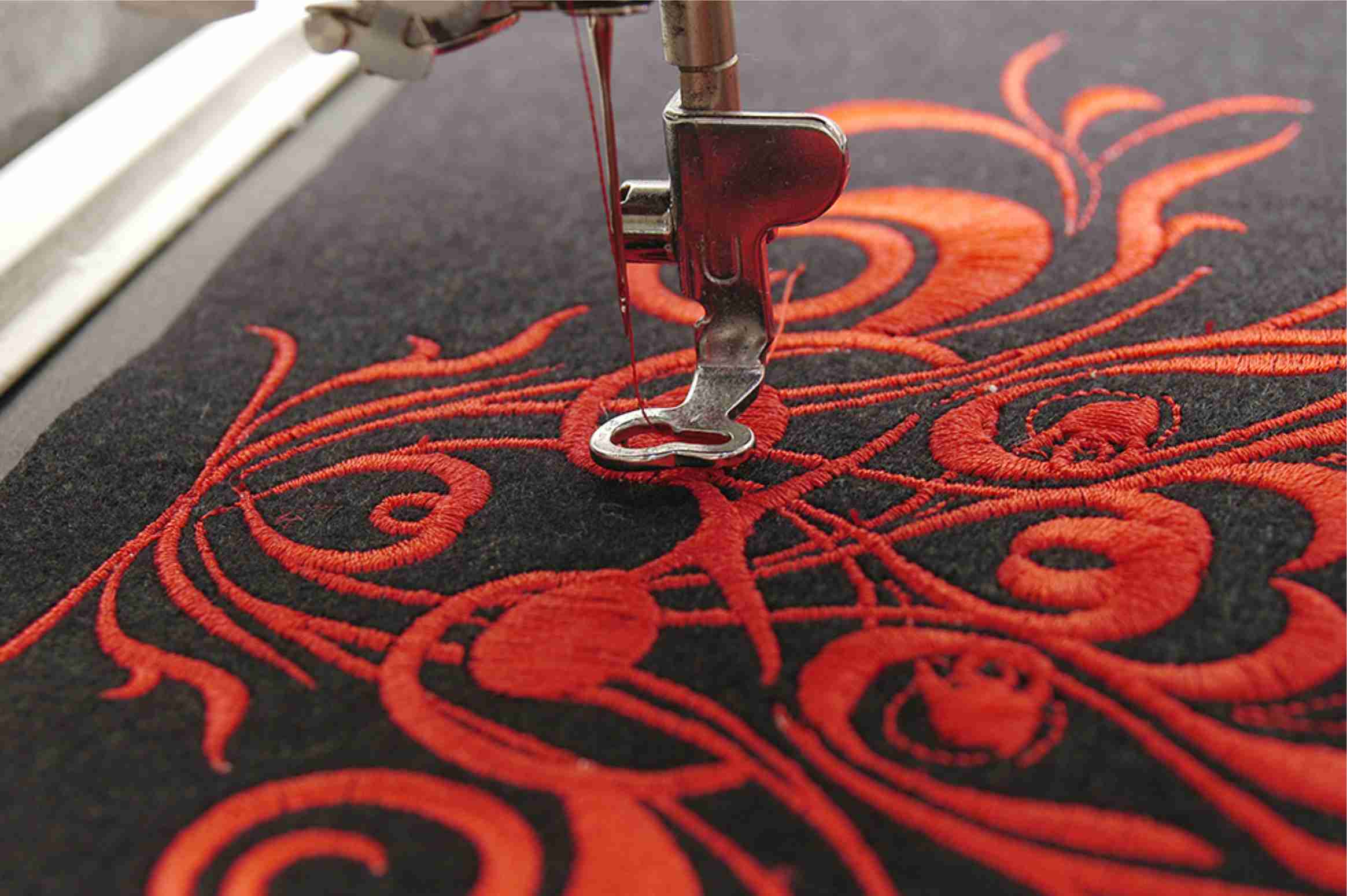 <
>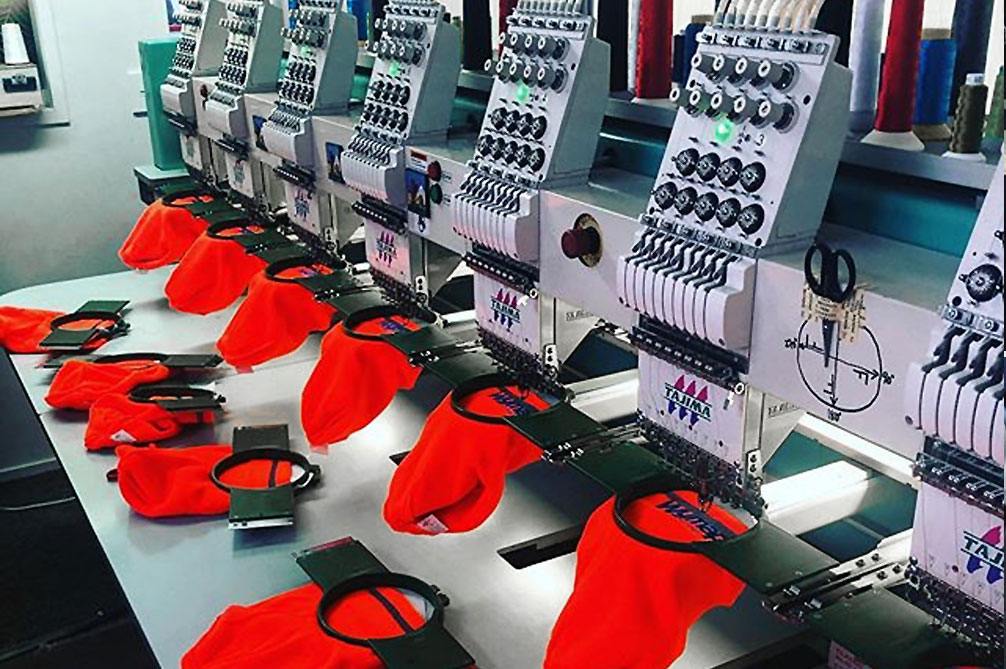 <
>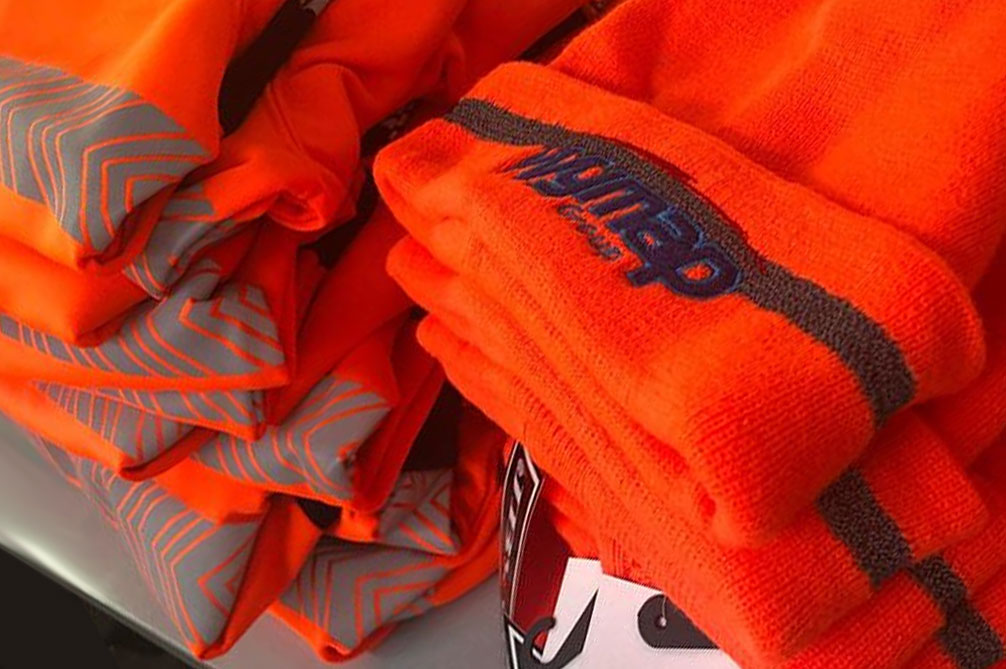 <
>
Apparel & Artwork
We Embroidery on Supplied or sourced apparel. You can supply the artwork or our graphics department can create for you at minimum cost.
Tips When Choosing Textile Embroidery
Before you even start considering branding options, you first have to know what kind of material you are working with as well as how many pieces of apparel or merchandise you need. The complexity of the job will also determine which method would be better, cost and quality-wise, for example, beach umbrellas or gym kits as opposed to T-shirts and beanies. Have a look at the comparison between screen printing and embroidery for each option below:
Quantity vs quality. If you think about how a brand embroidery machine works, you will know that it will be best to use on soft material or textiles. Embroidery machines are automated and easy to set up, no matter how many colours are involved. We would recommend it for smaller projects of less than a hundred shirts or merch items. Easy to set up and complete in a short time on a small order, from automated machines that will deliver uniform embroidery.
Screen printing. Transferring images onto fabric stems from China, AD 221, with the use of stencils and mesh. Today screen printing is a long process that uses plenty of water and colour. For each colour in your logo, you will need a separate screen. We would recommend this method for bulk printing as you will pay less for it and won't feel the setup cost as much as you would for a few shirts. You will see in the costing that we indicate the price for a screen setup per colour so that you can get an idea of the overall cost.
Logo. You must consider the size of your logo as well as the colours. If your logo is small with many colours, embroidery will work best and also will look best in smaller areas such as a breast pocket or a beanie. A bigger logo with fewer colours will be best suited for screen printing as you would only need two or three screens, and the image we print will be bigger than the thousands of stitches from embroidery. Also, think about the size of the logo in relation to the merchandise. You will want a bigger logo on a beach umbrella than on a shirt, so do take that into account when you choose between fabric embroidery or screen printing.
Repeat jobs. If you want to add a few more items to your order or re-order a few months down the line, we can easily set up the embroidery machines again and let them do their work. For screen printing, we have to make new screens which will cost you more. So do keep in mind the reprinting process will be better with digital print or embroidery rather than screen printing.
The type of branding method you will use depends on your brand, and the image you want to create as well as the material, size of the merch and size of the order. Custom embroidery will always give you a more authentic feel and show that you put much thought and care into your branding and product. We offer more printing options to enhance your brand image, and that will allow you to use material you can't necessarily use in embroidery or screen printing.
Related Services We Provide to Shirt Embroidery
After reading the above, you may have discovered that neither an embroidery service nor screen printing will work for what you have in mind for your brand. Making sure that your brand purpose and image stays true to the company means that you have to consider the type of printing you choose. The quality of the print can reflect poorly on your brand if it comes off after one wash. At the same time, New Zealand embroidery, digital printing or screen printing transfer are more likely to last and continue to represent your brand in the best way possible.
Screen print transfer. Screen printing can be a delicate process, and the outcome depends on the colours, your material that you print on and if the colours register on the selected material. A much easier option to consider is the high-quality, thin print of a screen print transfer. It works on the same principle as iron-on patches, eliminating any issues with double-stitched garments or colours not registering on the material. You still receive the look and benefits of screen printing, but it eliminates the problems of the process.
Digital printing. Digital printing made headway as laser or in-jet printing and the most cost-effective way to do direct marketing. We can, however, also use our digital printing service to print on fabrics for you. We can easily upload a graphic for you, and have it printed, or for an extra fee, our team of designers can help you with a graphic or suggest ideas. As you might know, digital printing is way faster than any other form of printing, and it will also be the cheapest for your budget.
Signwriting. We have a team of signwriters waiting to give your project life. We can do internal and external signage for your business. They have the skills and experience to give your brand the boost it needs to remain relevant. Whether on a vehicle or a stationary sign, they will make sure your brand is visible. With our experience, skill and eye for detail and a fresh approach, we may just bring something to the table that is the edge that you have been looking for to market your brand.
If you don't yet have your own apparel you wish to do T-shirt embroidery on, have a look at our corporate and workwear to streamline the process of obtaining the clothing and printing on them. We can offer you T-shirts, hoodies, singlets, sweatshirts and jackets, among the range of wholesale and retail products from three trusted brands. We want to make your branding and signage process as easy and convenient for you as possible through a variety of available solutions.
About ImageOn Limited
It is always best to choose the best branding and signage company to best represent your brand regarding quality, pricing and material they offer. We have had years to learn the ropes and have settled on the best branding methods and quality apparel to give you the best chance at succeeding in an oversaturated world.
From embroidery on fabric to signage and digital printing, we can strengthen your brand, your staff loyalty and your reach, all with one service.
As we transfer your logo onto the apparel, we will also ensure that your brand is transferred onto the minds of your target audience and that it stays top of mind when they make a purchase decision.
Contact us to discuss quotes and the details of our service.